Piano Lessons in Hither Green, Lewisham, Blackheath
Looking for a piano teacher in South-East London? I'm here to help! I'm an experienced piano tutor offering home visit lessons at your home, or at my teaching studio in Lewisham.
I teach all ages, so whether you're looking for a tutor for yourself or your children get in touch today! For those interested in the ABRSM syllabus pathway, I'm an experienced teacher and have prepared hundreds of students for exams.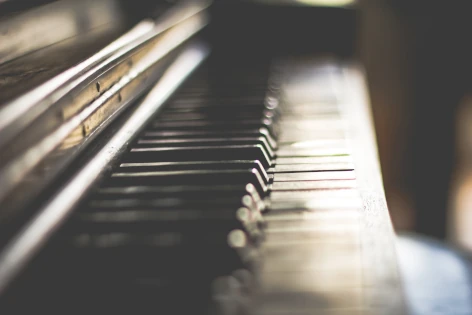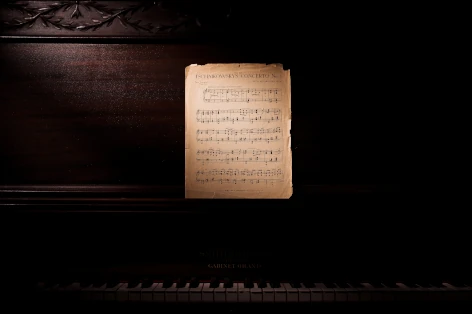 I teach classical piano founded on good technique based on gentle and relaxed movements. I like to incorporate ideas from Yoga and Tai Chi, helping you to learn to play in a relaxed and holistic way.
Perhaps classical piano lessons aren't for you and you're looking to play in different styles? Perhaps you're a student of classical music but you've always wanted to try jazz piano lessons and learn improvisation, or maybe you're interested in playing church or gospel music and want to get a better grasp of harmony.
Pricing and Lesson Levels
Beginner Piano Lessons
Posture, Movement, Hand Position


Develop a foundational and flexible technique


Learn or develop aural skills


Understand and develop pulse / rhythmic awareness


Play your first pieces and learn to improvise!
£40 per hour
get in touch
Intermediate Piano Lessons
Consolidate the basics of posture and technique


Improve fluency in sight reading


Play with holistic full-body movements


Improve aural skills


Develop stronger time and rhythm
Gain confidence in improvisation
£40 per hour
get in touch
Jazz Piano Lessons
Learn chords and voicings. Develop a basic harmonic concept


Learn music by ear from famous recordings


Study and learn to play jazz standards


Learn the rhythmic language of jazz


Solve problems and break barriers to progress
£40 per hour
get in touch
What My Piano Students Say
"A superb musician and teacher with a depth of knowledge, which comes from a lifetime of study and performance. Tom has expertly and patiently introduced me, a classically trained pianist, to a whole new musical language. I couldn't recommend him more highly
"A superb musician and teacher with a depth of knowledge, which comes from a lifetime of study and performance. Tom has expertly and patiently introduced me, a classically trained pianist, to a whole new musical language. I couldn't recommend him more highly