Saxophone Lessons London
Saxophone Lessons For All Levels
Looking for a new saxophone teacher for your child? Need help studying for ABRSM graded exams? Want to know how to improvise along to a band or backing tracks? I teach students of all ages and abilities across London and online, and look forward to welcoming you!
Whether you're a keen saxophonist picking up where you left off, or you're taking your very first steps with the instrument, your lessons will be exciting. I pride myself on building a rapport with my students and tailoring lessons to suit each individual.
For more information regarding my saxophone lessons, then please do not hesitate to get in touch. I have been playing music for some time now, meaning I am a highly experienced saxophone teacher and always work closely with my saxophone students to ensure the best results in their learning.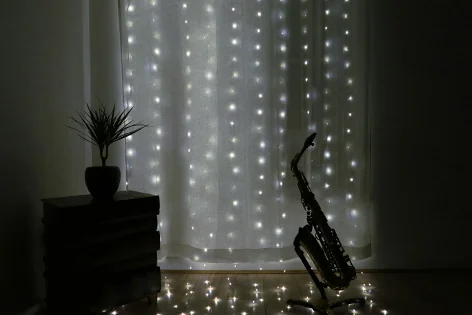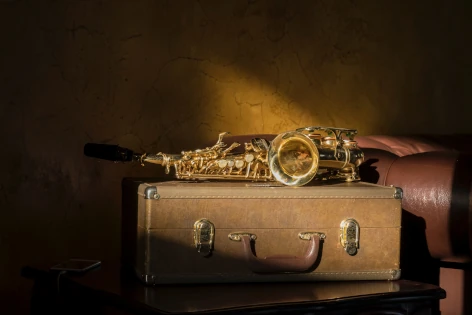 Saxophone Teacher in London
I've been teaching for 11 years, so know there is no right or wrong when it comes to your lessons and learning how to play the saxophone. It's all about having fun and finding what works best for you.
If you're looking for local saxophone teachers in London, then call me. I have over a decade of experience as a saxophone tutor, so I am confident in saying that I will be able to teach you the saxophone whilst having great fun.
Pricing and Lesson Levels
Beginner Saxophone Lessons
Posture, Breathing, Hand Position


Develop a foundational and flexible technique


Learn or develop aural skills


Understand and develop pulse / rhythmic awareness


Play your first pieces and learn to improvise!
£40 per hour
get in touch
Intermediate Saxophone Lessons
Consolidate the basics of posture and technique


Improve fluency in sight reading


Learn jazz harmony


Start building a jazz vocabulary from famous recordings


Develop stronger time and rhythm
Gain confidence in improvisation
£40 per hour
get in touch
Advanced Saxophone Lessons
Advanced harmonic techniques


Gain a higher level of creative expression through improvisation


Develop your jazz vocabulary and compositional skills


Advanced rhythmic techniques


Solve problems and break barriers to progress
£40 per hour
get in touch
Saxophone Lessons in London
Most students prefer to attend in-person saxophone lessons in London. Technology is great, but the learning experience of a 1 to 1 face to face session is second to none.

Having a teacher physically present makes it easier for students to stay motivated, ensures all questions are answered, and means tutors can regularly review form and technique. It's also the quickest and easiest way to progress.
That's why I offer home-visit saxophone lessons right across London (Lewisham, Hither Green, Lee, Blackheath, Greenwich, Blackheath, Sydenham and Dulwich). If you prefer to visit your saxophone teacher, my teaching room in Lewisham is also available with a wide range of resources and a piano. Please enquire for further details.
Learn Saxophone Online
Online saxophone lessons can be extremely rewarding at any level and yield excellent results. They have become much more popular since the start of the COVID-19 pandemic. That's why I offer virtual private classes for distance learners, international students, those with busy lifestyles and simply anyone wishing to master the instrument.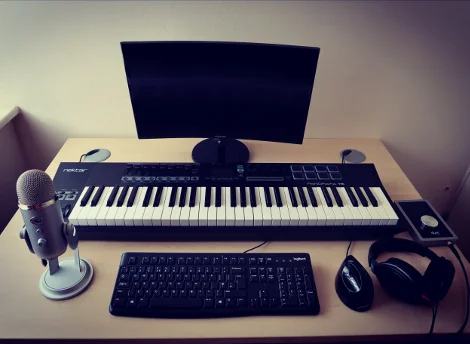 Virtual classes are suitable for advanced, intermediate and beginner students. Having taught the full range of ability levels virtually, I can confirm that even complete sax novices can benefit from studying remotely. However, I do recommend supervision for children under 9 years old to maintain attention. Plus, if students live locally, I advocate one lesson in every four to be in person at this early stage.
However, I do recommend supervision for children under 9 years old to maintain attention. Plus, if students live locally, I advocate one lesson in every four to be in person at this early stage.
Lessons are available on Skype, Zoom or the video platform of your choice.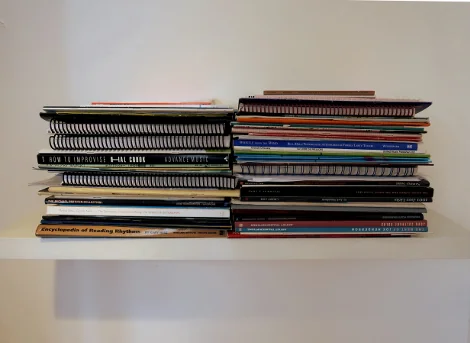 Join Our E Learning Hub
Students and/or parents alike can also benefit from access to our e-learning hub and free jazz saxophone transcription database.
So, whether you wish to avoid or reduce in-person contact due to COVID-19, need a one-off consult for an audition or exam, or simply prefer online saxophone lessons for convenience, get in touch today!
Reasons To Choose Me As Your Saxophone Teacher in London
Having provided music lessons in London for many years now, I have developed an outstanding reputation for those in search of the best saxophone teachers in the local area. No matter your needs when it comes to saxophone tutors, I will be there to teach you everything you need to know.
Some of the main reasons why I believe that you should choose me as your saxophone teacher area:
- I am well known across London and Greater London
- I work with all ages and abilities
- I have been teaching for more than 11 years
- I have a masters degree in Jazz Saxophone, which I studied for at TrinityLaban Conservatoire of Music & Dance
- I studied Jazz at Leeds College of Music for my undergraduate degree
- I teach regularly on international education programs such as English Music Academy and Stage Jazz a Junas
For more information about me and how I can help each you the saxophone, please waste no time and be sure to get in touch. From advice and information to booking your music lesson, I will be happy to help
I am based in South London but offer my music lessons throughout London. So no matter where you're based in London, be sure to choose me as your saxophone teacher.
Book Me As Your Saxophone Teacher Today
When choosing me as your saxophone teacher, I will work with you to enhance your knowledge of classical music and help improve your ability to read music and play the saxophone to your desired grade standard.
I am a specialist in improvising my tuition with jazz saxophone, music theory and saxophone repertoire to give you the best possible lesson in playing the saxophone. All the while I'm here to ensure that you have fun in your lesson. I work with students of all ages and abilities, so no matter if you're just starting out on your musical journey or are looking for a private saxophone teacher for different grade exams, I am the musician to help.
Please contact me to find out more about me and my saxophone lessons in London, I will be happy to offer more details and offer a consultation lesson with you.
Contact Me For Saxophone Lessons London
If you're looking to start music lessons and live in London, be sure to contact me. I am proud to offer saxophone lessons to students throughout London, so no matter your needs, I am confident that I will be able to help with my teaching experience.
I can work with complete beginners to bring their musical knowledge up to the highest standard so that they can play music using a saxophone on their own. So if you're interested in learning the saxophone and live in the London area be sure to contact me to find out more about my teaching style. I have students of all ages so you can be rest assured that I will be able to help you.
Saxophone Teachers Near Me
What My Saxophone Students Say
Mr Harrison provides really engaging and fun teaching, and the lessons encourage you to learn new things, whilst significantly improving your technical ability. In about four years I went from Grade 3 to nearly Grade 8! But Mr Harrison's style is definitely not all about playing 'by numbers' to pass exams - there's always lots of imagination.
We love music in our family and two of our teenage boys have been taking sax lessons with Tom for the past 4 years. They have really enjoyed exploring different musical styles, and have grown in confidence and technique. Lessons are a good mix of fun, laughter, scales, new music and careful attention to ongoing pieces, especially timing and sound quality.

With Tom's constant encouragement the boys have performed in school concerts, joined jazz bands and Big Bands and played duets with friends and family. One of the best endorsements of a teacher is that they instill students with a love of their subject; Tom is great at this and I wholeheartedly recommend him.