Be Mindful | Practise Like Nobody is Watching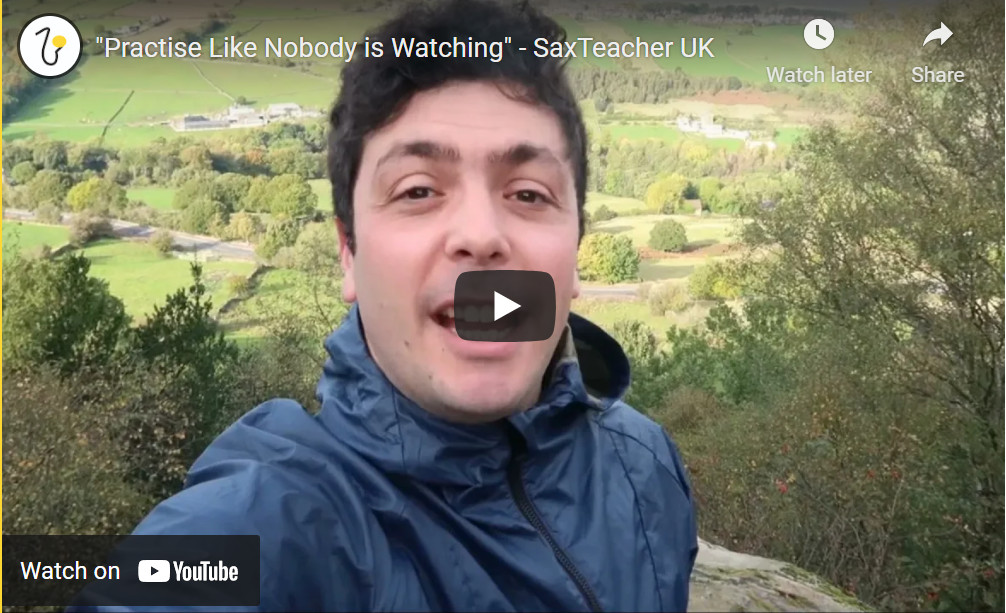 What's up everyone! Today is a special day as the SaxTeacher UK Tutorial Hub has been included in the Feedspot Top 25 Saxophone Blogs on the Internet! To celebrate, we have made a special short video with a very simple tip on how to change the way you think about practise. Enjoy!
Introduction
Learning to play an instrument is a huge physical and mental challenge! Sometimes it can be frustrating when you feel like you're not making progress, and sometimes being self-conscious about how you sound when you're practising can be a barrier in and of itself. Our simple advice to "practise like nobody is watching" is just a little trick to free yourself from worrying and self-consciousness when practising. Remember that practise is supposed to sound bad! If you're practising things you can already play you're not improving! Run towards your weaknesses and embrace your strengths and enjoy the process of improvement :-)
For Parents
Living with regular beginner practise can be challenging! It isn't always going to sound good, and that's okay. Remember to positively support your child's practise time so they don't feel self-conscious about the music they are making and can be free to just play and have fun!
Round Up
If you've enjoyed this tutorial please Subscribe to the Sax Teacher UK Channel. See you soon!